Fall Protection
Falls are the second leading cause of occupational fatalities and disabling injuries in the United States. Each year, over 500 workers die in fall-related accidents and over 300,000 workers suffer a disabling injury.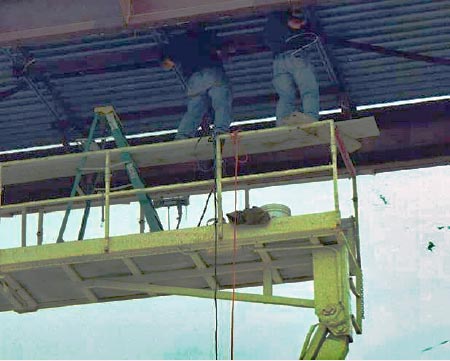 No work should proceed unless the necessary fall protection is in place. The use of fall protection can prevent serious injury and save your life.
Fall protection equipment is broadly divided into two categories:
One is fall prevention equipment. Guardrails and coverings at floor openings and safety-interlock gates on elevated platforms are designed to prevent falls. A body harness worn by the worker can also be used to tether him/her to an area away from the fall hazard.

Fall arrest equipment is designed to save the worker if he/she falls. He/she may wear Personal Protective Equipment consisting of a body harness and lanyard attached to a lifeline or an anchor point.

Working safely may get old…but so do those who practice it!!  
Download flyer: STOTW_504_Fall Protection.pdf (906.42 kb)
Download Spanish flyer: STOTW_504_Fall Protection_esp.pdf (906.05 kb)