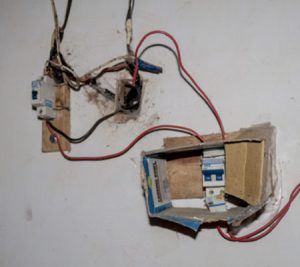 Think of all the activities we perform at work that would be so much more difficult, if not impossible, to do without electricity. Unfortunately, there is not always an electrical receptacle located nearby to directly plug our tools or equipment into, so we often utilize an extension cord to get power to the area where we are working.
And while we seldom give them a second thought, the safe selection and use of an extension cord does require that we avoid certain hazardous conditions.
Extension Cord Do's:
Check cords for damage before use.
Ensure all equipment and extension cords have the mark of an independent testing laboratory.
Fully insert the plug of an extension cord into an outlet.
Keep extension cords away from water.
Use ground fault circuit interrupters in damp environments.
Store extension cords indoors.
Unplug extension cords when not in use.
Only use extension cords temporarily; permanent wiring should be installed when use of the cords is no longer temporary.
BE CAREFUL WITH POWER…OR THIS WILL BE YOUR LAST HOUR!!
Download flyer:  STOTW_642_Basic Electrical Safety - Extension Cords

Download Spanish flyer: STOTW_642_Basic Electrical Safety - Extension Cords_esp