Working In Cold Environments
As the weather becomes "frightful" during winter months, construction workers who must brave the outdoor conditions face the occupational hazard of exposure to the cold. You need to be especially mindful of the weather, its effects on the body, and proper prevention techniques.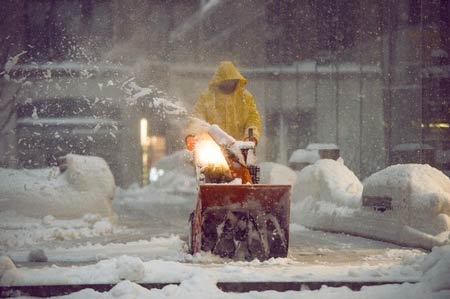 Workers at risk of injury from extreme temperatures:
Those with predisposing health conditions such as cardiovascular disease, diabetes, and hypertension;

Those taking certain medication (check with your doctor and ask if any medicines currently being taken by yourself could affect you while working in a hot/cold environment);

Those who are in poor physical condition, have a poor diet, or are elderly; and

Outdoor workers such as construction and building workers, gardeners, etc,
Controlling exposure:
Identify the environment and workplace conditions that have the potential to lead to cold- induced illness and injury. Employees should learn the signs and symptoms of cold-induced illnesses and what to do for the affected person.
Select appropriate clothing for cold, wet, and windy conditions. Layer clothing to adjust to changing environmental temperatures.

Wear a hat and gloves in addition to underwear that will keep water away from the skin (polypropylene).

Take frequent short breaks in warm dry shelters to allow the body to warm up.

Avoid exhaustion or fatigue because energy is needed to keep muscles warm.

Use a buddy system (work in pairs).

Drink warm, sweet beverages and avoid drinking caffeine or alcohol.

Eat warm, high calorie foods like pasta.
Ice and Snow…Take it Slow!! 
Download flyer: STOTW_448_Working In Cold Environments.pdf (356.37 kb)
Download Spanish flyer: STOTW_448_Working_In_Cold_Environments_esp.pdf (357.22 kb)