Working Safely Around Electricity
Industry runs on electricity. It's safe to use when you know what you're doing and take proper precautions. When precautions are not taken, electricity can be a killer.
The most common electrical hazard on today's worksites is from the ground fault electrical shock. Electrical accidents are usually caused by unsafe equipment and/or installation, unsafe workplaces caused by environmental factors, and unsafe work practices. Electrical shock is often only the beginning in a chain of accidents. The final injury may be a fall, cut, burn, or broken bone. The most common electrical shock-related injury is a burn. Burns suffered may be electrical burns, arc burns, or thermal contact burns.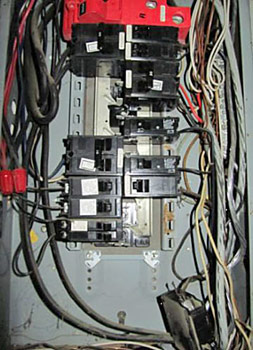 Your actions can protect your safety:
Always use appropriate personal protective equipment.

Only use hand tools, electric tools, extension cords, and other equipment that is in good repair.

De-energize electric power circuits and/or equipment before working near, inspecting, or making repairs.

Exercise good judgment when working near energized lines (including underground and overhead lines).

Recognize signs of overloaded circuits including flickering or dimming lights, blown fuses, warm wall plates or extension cords, and tripped circuit breakers.
The importance of electrical safety is shocking. 
Download flyer:  STOTW_26_Working Safely Around Electricity.pdf (498.08 kb)