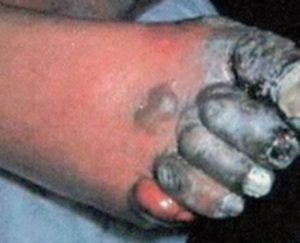 Changing weather is often nature's way of telling you that winter is on its way. Whether you like it or not, it can happen while you're on the job. The best you can do is prepare for this phenomenon. After all, when you're uncomfortable, you're more at risk of making mistakes and having accidents.
Safety Tips for Workers:
Know the symptoms of cold stress.
Monitor your physical condition and that of your coworkers.
Dress properly for the cold.
Stay dry in the cold because moisture or dampness, e.g. from sweating, can increase the rate of heat loss from the body.
Keep extra clothing (including underwear) handy in case you get wet and need to change.
Drink warm sweetened fluids (no alcohol).
Use proper engineering controls, safe work practices, and personal protective equipment (PPE) provided by your employer.
Did you know that 70 % of deaths during snow or ice storms occur in vehicles? It pays to carry blankets or sleeping bags, matches, candles, a snow shovel and sandbags, a flashlight, and non- perishable food such as cereal bars, in case a winter storm sidelines you in your vehicle.
DON'T BE "LEFT OUT IN THE COLD"…PRACTICE WINTER SAFETY!!
Download flyer: STOTW_645_Winter is Coming

Download Spanish flyer: STOTW_645_Winter_is_Coming_esp