Hazard Awareness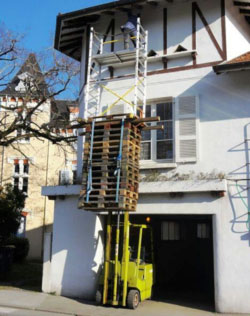 A hazard can be defined as a condition or changing set of circumstances that presents a potential for injury, illness, or property damage or the potential or inherent characteristics of an activity, condition, or circumstance that can produce adverse or harmful consequences.
So as you begin work, ask yourself:
Do I have the right tools/equipment for the job?

Have I inspected my tools/equipment to make sure they are in good repair or am I trying to get by?

Is the work laid out to provide safe completion of the job?

Are the materials I am using safe, and do I need additional personal protective equipment such as safety glasses, gloves, hardhat, respirator, etc.?

Is there a safer way to accomplish the task?

Are all necessary equipment guards in place?

Are written procedures such as lockout/tagout being followed?
Do not guess. Your health and life depend on you understanding hazards!!
Download flyer: STOTW_13_Hazard_Awareness.pdf (136.45 kb)