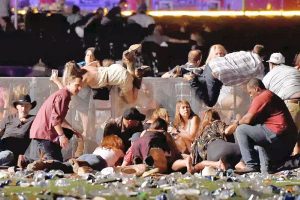 The Department of Homeland Security defines an active shooter as "an individual actively engaged in killing or attempting to kill people in a confined and populated area."
Active shooters may be current or former workers, family or friends of co-workers, or complete strangers. While it is difficult to foresee a stranger's actions, you can look for characteristics that a person may be planning a shooting incident.
Report any of the following observations, or uneasy "gut" reactions, to your supervisor, management, and/or human resources:
Increased use of alcohol, drugs, and absenteeism; • Decreased hygiene and altered appearance;
Depression and/or social withdrawal;
Disregard for work quality or company policy;
Mood swings and overly emotional responses;
Paranoid, suicidal, or doomsday behavior or discussions; or
Increased discussion of violent incidents and weapons/firearms.
Active shooter situations can be random, with rapid and unpredictable events unfolding. Thinking about and practicing the proper response now can boost your chance of survival through the event, and in the aftermath.
BY FAILING TO PREPARE…YOU ARE PREPARING TO FAIL!!
Download flyer:  STOTW_630_Active Shooter Preparedness

Download Spanish flyer: STOTW_630_Active Shooter Preparedness_esp