Accident Prevention
Consider this statistic: 80 out of every 100 accidents are the fault of the person involved in the incident.
Although employers are required by law to provide a safe and healthful workplace, it is up to you to be aware of your work environment and follow safe work practices. By avoiding unsafe acts and practicing common sense, your work will go smoother, with fewer chances for accidents.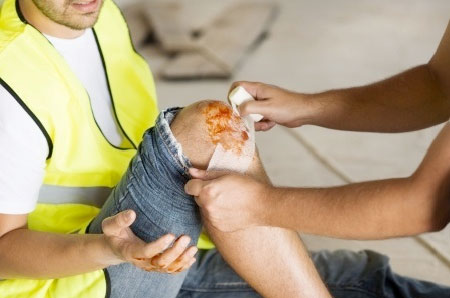 Unsafe Acts:
Unauthorized use or operation of equipment;

Failure to secure or tie down materials to prevent unexpected movement;

Working or operating equipment too fast;

Failure to issue warnings or signals as required;

Using defective tools or equipment;

Removing guards;

Improperly using tools or equipment;

Standing in an unsafe place or assuming an improper posture (as in lifting);

Servicing moving equipment;

Riding equipment not designed for passengers;

Horseplay;

Failure to wear the proper personal protective equipment.
Unsafe Acts Result From:
An improper attitude;

Lack of knowledge or skills; or

Reduced mental or physical capacities.

"It is better to be careful 100 times than to get killed once." – Mark Twain 
Download flyer: STOTW_430_Accident Prevention.pdf (345.93 kb)
Download Spanish flyer: STOTW_430_Accident Prevention_esp.pdf (345.36 kb)