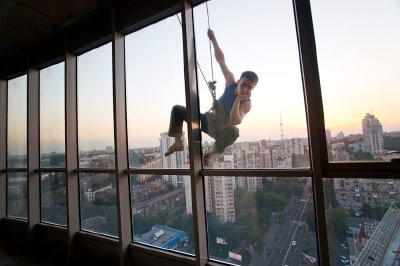 A hazard is defined as an incident, a thing likely to cause injury, a chance of being injured or harmed, or a possible source of danger.
Over 80% of all workplace injury arises from worker behavior. We make mistakes, errors in judgment or simply do not have our full attention on the job, and something happens. There is also a tendency to get so focused on getting the job done that we do not recognize the obvious.
Safety awareness:
So how do you know you've developed good safety awareness?
Here are some good examples of behaviors that suggest you have good safety awareness:
Before you begin a job, you consider how to do it more safely.
You make sure you know how and when to use personal protective equipment.
As you work, you check your position to reduce strain on your body.
While you are working, you become aware of any changes in the area – people coming or going,jobs beginning or ending.
You start talking with others about safety.Monitor yourself today and see if you've got good safety awareness. If you don't, one of the best ways to gain further awareness is to step back and take a hard look at your or a coworker's actions as they are performing a job. Watch for risky actions.


If you are aware of it, take care of it!!
Download flyer: STOTW_545_Hazard Safety-Recognition

Download Spanish flyer: STOTW_545_Hazard Safety-Recognition_esp
SaveSave