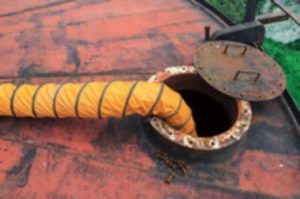 Confined spaces frequently contain atmospheres that are flammable, toxic, or whose oxygen level has been depleted or enriched.
Ventilation is the number one way for workers to control and disperse hazardous atmospheres in a confined space. The prime objective in ventilating a confined or enclosed space is to render it safe for workers. To reach this level of safety three requirements must be met.
Basic Requirements:
Although a single rule or group of rules is unlikely to cover all of the ventilation requirements applicable to confined spaces, the objectives of ventilation in confined spaces are the following:
To remove contaminated air (flammable or toxic) from the space and maintain safe concentration levels in terms of permissible exposure level (PEL) or lower explosive limit (LEL), using the most convenient one;
To provide fresh and breathable air inside the space; and
To create a more comfortable environment inside the space.
These objectives can only be achieved after a thorough evaluation of the requirements, based on the confined space under discussion, its content, and the operations that will be performed in the space. Ventilation requirements may be calculated based upon space and operational aspects. The evaluation of ventilation must be based on the measurements that are taken of the ventilation system or the atmosphere of the space to guarantee that safe conditions are achieved and that they can be maintained.
DON'T BE HASTY WHEN IT COMES TO SAFETY!!
Download flyer:  STOTW_702_Ventilation in Confined Spaces

Download Spanish flyer: STOTW_702_Ventilation in Confined Spaces_esp