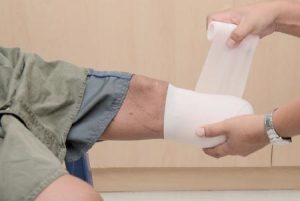 Last year OSHA received reports of more than 2,600 amputations nationwide. Machine guarding landed in the eighth spot on the agency's most cited violations, something the agency says contributes directly to most amputation causes. Lockout/tagout citations were in the number five spots.
Mechanical components present amputation hazards:
Point of operation—the area of a machine where it performs work on material;
Power-transmission apparatuses—flywheels, pulleys, belts, chains, couplings, spindles, cams, and gears, in addition to connecting rods and other machine components that transmit energy; and
Other moving parts—machine components that move during machine operation such as reciprocating, rotating, and transverse moving parts, as well as auxiliary machine parts.
OSHA offers the following tips to help workers avoid amputations:
Use guards as physical barriers from hazardous areas.
Don't bypass, remove, or tamper with machine guards.
Use devices to help prevent contact with machinery points of operation. Devices can interrupt the normal cycle of the machine when the operator's hands are at the point of operation.
Use proper lock-out/tag-out procedures on all equipment.
Ensure employees are trained in the safe use of equipment.
Modify work practices as needed for safety.
AWAYS KEEP YOUR "GUARD" UP…WHEN WORKING WITH POWERED EQUIPMENT!!!
Download flyer: STOTW_623_Preventing Amputations

Download Spanish flyer: STOTW_623_Preventing Amputations_esp