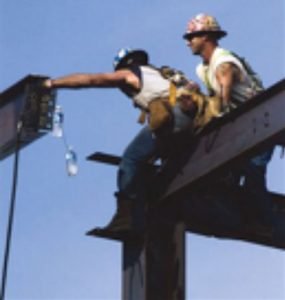 Nearly every type of work or occupation has the potential for causing work-related musculoskeletal disorders (WMSDs).
Factors that Contribute to the Development of WMSDs Include:
Force – the strength to perform a task;
Repetition – the frequency or number of times a task is performed during a shift;
Posture – positioning of the body to perform a task;
Vibration – this might come from overuse of power hand tools;
Temperature – extreme temperatures are more harmful to the body;
Duration – the amount of time in a workday spent performing work tasks; and
Non-work-related issues – health, lifestyle, hobbies, and sports may add to the ergonomic risk factors.
Reducing WMSDs and/or the Severity of WMSDs Includes:
Reducing repetition or duration when possible—job rotation can help;
Understanding what is adjustable at your worksite;
Reporting work-related pain and discomfort. When necessary, get a medical evaluation;
Trying new work methods and tools;
Giving suggestions for ergonomic job improvements;
Exercising and maintain a healthy lifestyle;
Using good ergonomic principles at home as well as work;
Keeping your work area organized and as clean as possible; and
Avoiding temperature extremes.
AWKWARD POSITIONS = UNSAFE CONDITIONS!!
Download flyer: STOTW_814_Ergonomic Safety

Download Spanish flyer: STOTW_814_Ergonomic Safety_esp