Electrical Power Tool Safety
Hand and power tools are a common part of our everyday lives and are present in nearly every industry. These tools help us to easily perform tasks that otherwise would be difficult or impossible. However, these simple tools can be hazardous; they have the potential to cause severe injuries when used or maintained improperly. Special attention to hand and power tool safety is necessary in order to reduce or eliminate these hazards.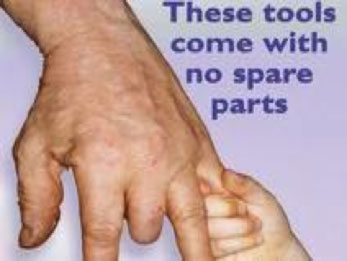 Because they are extremely hazardous when used improperly, power tools must be fitted with guards and safety switches.
Safe Work Procedure:
Use the correct tools for the job. Do not use a tool or attachment for something it was not designed to do. Select the correct bit, cutter, or grinding wheel for the material with which you are working.

Inspect tools, power cords and electrical fittings for damage prior to each use. Repair or replace damaged equipment.

Switch tools off before connecting to a power supply.

Disconnect the power supply before making adjustments.

Make sure tools are either properly grounded or double-insulated. Grounded tools must have a three-wire cord with a three-prong plug. This plug must be plugged into a properly grounded three-pole outlet.

Don't break off the third (ground) prong on a plug.

Don't bypass the tools ON/OFF switch by connecting and disconnecting the power cord.

Keep power cords away from heat, water, and oil.

Don't use light-duty power cords for heavy load applications.

Don't carry electrical tools by the power cord.

Don't disconnect the power supply by pulling or jerking the cord from the outlet.

Don't clean tools with flammable solvents.
ALWAYS: Operate power tools within their design limitations, according to manufacturer instructions.
Don't be a fool! Inspect your electrical tools!! 
Download flyer: STOTW_51_Electrical Power Tool Safety.pdf (99.05 kb)