Confined Space Entry – Don't Be a Dead Hero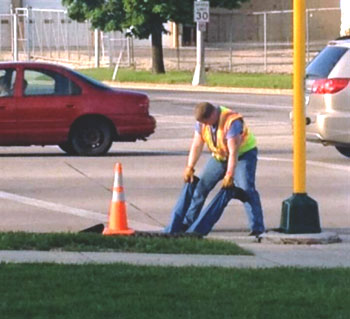 Over half the workers who die in confined spaces are attempting to rescue other workers. Attendants should not enter a confined space until help arrives and then only if trained and with proper protective equipment, lifelines, and respirators.
Confined spaces can be killers, know the risks and take appropriate measures to control them:
Be sure that air samples are taken before entry and as frequently as the activities being conducted require.

Use your entry permit to log the sample results and the time of each test.

Provide ventilation into the space if required.

Use all personal protective equipment in accordance with the manufacturer's directions.

Have a rescue plan established before it is needed – with communications in place for emergency assistance.
THINK before you act -­‐ stay ALIVE! 
Download flyer: STOTW_18_Confined_Space_Entry.pdf (191.71 kb)