Arc Flash Safety
Simply put, an arc flash is a phenomenon where a flashover of electric current leaves its intended path and travels through the air from one conductor to another or to ground. The results are often violent and when a human is in close proximity to the arc flash, serious injury and even death can occur.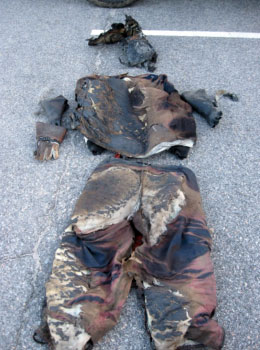 Three factors determine the severity of an arc flash injury:
Proximity of the worker to the hazard;

Temperature; and

Time for circuit to break.
Ways to protect workers:
There are a number of ways to protect workers from the threat of electrical hazards. Some of the methods are for the protection of qualified employees doing work on an electrical circuit and other methods are geared towards non-qualified employees who work nearby energized equipment.
Here are a few of the protective methods:
De-energize the circuit;

Work Practices;

Insulation;

Guarding;

Barricades;

Ground Fault Circuit Interrupters (GFCI);

Grounding (secondary protection); and

Personal Protective Equipment (last resort).
Disconnect first…or be next for the hearse!! 
Download English flyer: STOTW_308_ArcFlashSafety.pdf (303.58 kb)
Download Spanish flyer: STOTW_308_ArcFlashSafety_esp.pdf (306.39 kb)